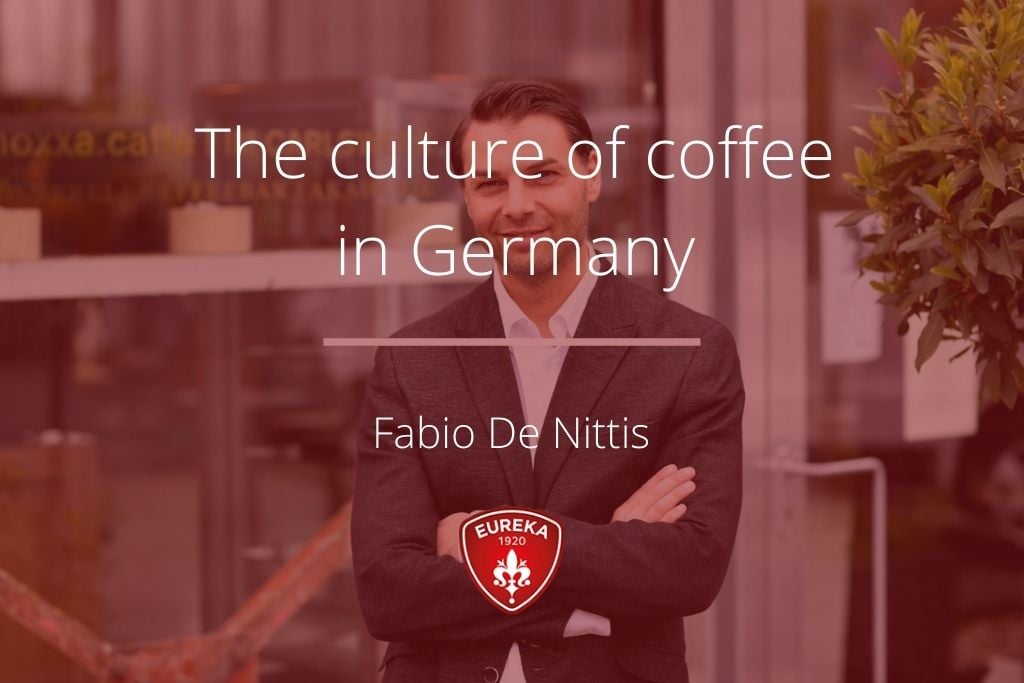 Fabio de Nittis, country partner in the Italian Barista School and Head Trainer at Moxxa, the Coffee Academy in Cologne, is more than just a friend and a great expert. He is also a natural bridge between two European approaches to the world of coffee: Italian lifestyle inherited by his birth family, and German mentality by growth and training. Therefore, he can provide us with an original and interesting point of view, by following the thread of some of our questions, tracing the dynamics of a very peculiar topic in the European context, that is the culture of coffee in Germany.
Fabio, tell us about your story and your training: what steps did you take to get to where you are at today and what mostly influenced your choices?
I've been interested in the world of gastronomy since I was a teenager, and it was in fact very natural for me to delve into this world more closely at a young age. I already knew the term "barista" from Italy, but in 2006 I randomly came across its international meaning. From that moment on, everything moved pretty fast; I visited training centres recognized at international level and I studied under some of the most well-known trainers in the area. In 2007 I had already managed to open "Barista", the first Specialty Coffee Shop in my city, Cologne, immediately rated as one of the best places to go to in the city.
Not only a bistro; you also took part in championships and held trainings in your country. Tell us more!
Participating in the 2015 German Cup Tasting Championship, as well as preparing several competitors for the competitions of the German Barista Championship are exciting experiences, which proved to me that I was doing something worthy and pushed me to grow in a world that truly felt right for me. In 2018 I tried to raise the bar, creating the Crazy Barista Battle, a championship for baristas full of fun and exciting challenges; a true growing experience, to confront yourself with others with a smile on your face. Last but not least, let me tell you a few things about my activity as trainer which started back in 2009. This is a dimension of my everyday life which I have cared about since day one. In fact, I founded one of the first coffee schools in Germany. Together with the Academy, I now offer the biggest national training programme for private individuals, baristas and restaurant owners, with customized training, IBS and SCA courses, and interesting workshops with partnerships in the sector.
Standing behind the counter in Germany: training and opportunity
An ongoing journey through in-depth analysis and improvement, which goes from more observable and behavioural qualities, to technical and specific knowledge. These are the foundations for constant training recommended for each barista. Standing behind the counter is a form of art, to be perfected and embraced in the culture of coffee in Germany as well as in Italy.
Let's go back to training. Fabio, how do people perceive a barista's training? What are the main characteristics?
The trainer definitely has a very important role. I'd say that each barista needs a competent trainer as a point of reference, to talk to about any doubts or for a more in-depth understanding. Someone to count on for professional growth.
An appropriate training is the only way to develop the necessary skills, and to further explore the specialized knowledge. As for the main characteristics, an ideal trainer definitely needs to be empathic, outgoing, motivating, willing to learn and goals-oriented, participatory, flexible, friendly and with many years of experience in coffee and, most importantly, in the gastronomic industry.
On average, does being a barista in Germany allow you to have a good income?
I think there is a huge difference in our sector between baristas who work in gastronomy (for example in a hotel, a restaurant or a cafeteria) and barely earn enough to live a decent life, with just a bit of help from tips, and experts who go to events and fairs, really introduced in the field of training and consultancy and who are usually economically compensated for their expertise.
Would you recommend the profession of barista to a young German?
Most definitely yes! The world of coffee is a beautiful reality which is worth discovering in all its aspects, even if this means earning an average-low income. Obviously, everybody needs to focus on their know-how and follow their natural inclinations, creating their own journey among the many options available.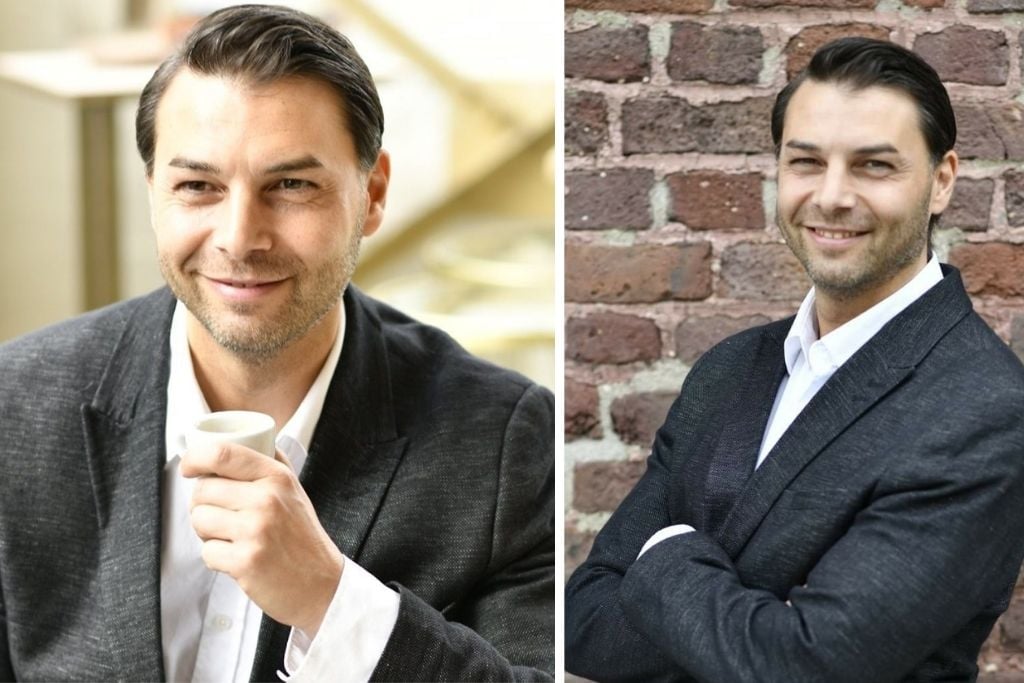 Coffee in Germany: an ever-developing culture
Let's enjoy Fabio's availability to also look at German refreshments in its broader meaning, highlighting the most important aspects of local consumers, the tastes and expectations which make them coffee lovers, and the trends which have defined the sector in the last few years, very dynamic and interesting for coffee in Germany.
How has the coffee sector changed in Germany in the past 10 years?
Nowadays, the most consumed drink on the German market is coffee, clearly showing that the sector is growing rapidly in the country. There are new roasting plants and specialized coffee shops, more and more law students drop out to pursue a career behind the counter in a coffee shop, trade fairs are asking for more and more professional baristas and restaurateurs for their participation, and the industry uses the terminology of the moment to better sell its products. It is a positive time, and the culture of coffee is definitely more widespread and of higher quality.
In your opinion, what are the characteristics which define the German consumer?
Sustainability and transparency, as well as a strong awareness of quality and respect for the environment, with a great preference for regional and authentic products. I believe these are the main characteristics for the consumer experience of a German coffee lover. Up until 20 years ago, it was enough to print a "Made in Italy" label to ensure commercial success. Nowadays, consumers want to know more and want the companies they purchase from to embrace the same ethical values as their own.
What are the differences, similarities and points of contact with Italy?
Whether it's in the morning for breakfast, during a break or after work, strolling down the street while shopping or simply sitting in a coffee shop, drinking coffee is part of our everyday life, both in Germany and in Italy. But there are some differences in how this passion is expressed; espresso is central in the Italian culture of coffee, while in Germany people prefer latte macchiato, cappuccino or even more brewed coffee, well appreciated in the country and now ever more demanded. In gastronomies in general there is also another aspect the two countries have in common: the excellence of roasted coffee in Germany meets high-quality Italian coffee machines and grinders.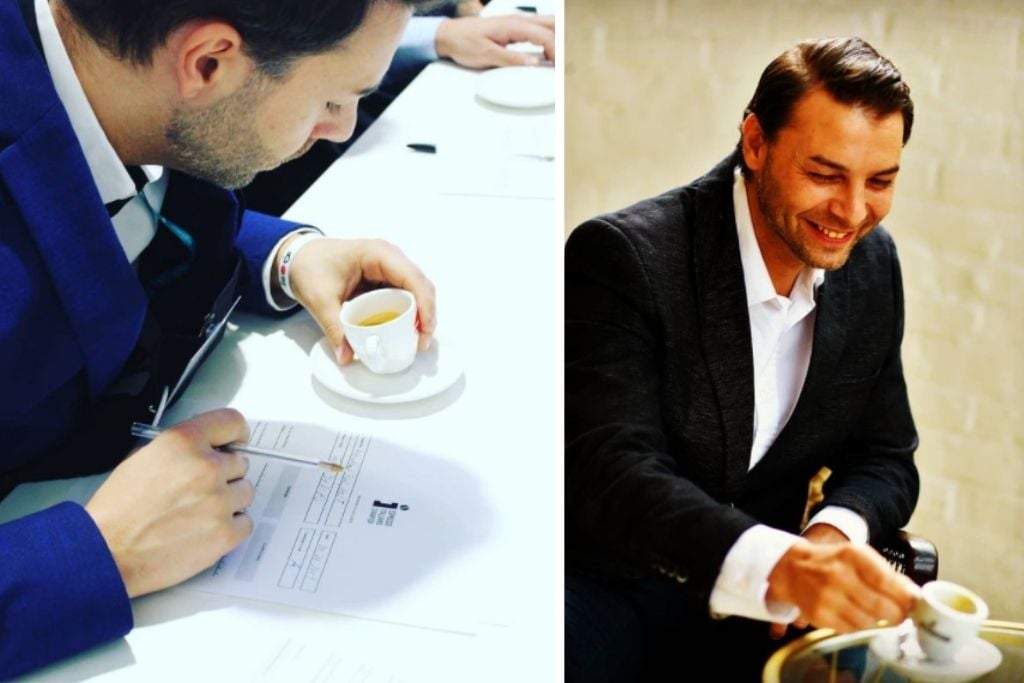 COVID and the future: the next steps of the culture of coffee in Germany
Before wrapping up, we have to ask Fabio about his experience in the past few months, marked by the tragedy of Coronavirus in Germany and in most parts of the world. Let's find out about the impact this has had on the German coffee sector and how such sector tried to address difficulties.
Months of inactivity due to the COVID crisis. How did the German coffee sector react?
The request for coffee in Germany, both at home and in coffee shops and restaurants, started to truly grow last year, before the pandemic became part of our lives. The sector immediately tried to react in such a difficult time. Many activities were forced to close and thus introduced delivery as one of their services, also creating a social dimension if they did not already have one, to continue being present in their customers' lives.
Do you think there have been any changes in consumption habits?
Definitely. Among the most interesting trends of recent times also confirmed in the past few months I can mention the many milk substitutes, at the centre of the stage of coffee in Germany. Another strong trend is the unusual coffee blends with tea, cocoa, alcohol, and superfoods finely grated.
How do you think German coffee shops will change in light of what we are experiencing?
German gastronomy has already changed a lot. The first wave of the pandemic in the spring resulted in a disastrous performance for the sector, with an almost 75% decrease in income compared to the previous years. Many small coffee shops had to shut down, others are about to give up or have already had to quit their activity, victims of this climate of uncertainty which is affecting everyone, starting from consumers. Even those who could go to a coffee shop to have breakfast decide not to very often because they don't know what the future holds, and German consumers don't purchase unless they are certain. It is a very painful situation for all those involved, not only in our sector. In these hard times, it is very important for each and everyone to stay united, both within the coffee industry and elsewhere.